Well, I've been a bit of an absent blogger recently, haven't I? I feel like I have a lot to fill you in on, much of which I have put off acknowledging to myself, so revealing it on the blog has been quite a daunting prospect. I have actually started to write this post 4 times now, in various formats and forms, but I've decided just to get on and write it in the least flowery, least considered way possible.So here goes: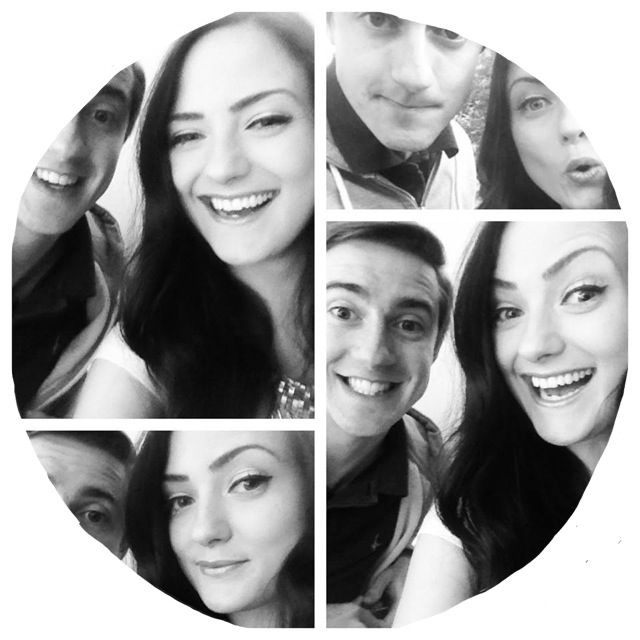 1. I AM MOVING TO AUSTRALIA.
Well, I say moving. What I mean is - in three months' time, I am packing up a handful of clothes and heading down under for a year of adventure with this ridiculous character - my boyfriend, Henry. We're spending two months in a campervan exploring the East Coast (with a sliiight detour to Ayres Rock), and then making our way up to Darwin where our life on wheels comes to an end. The plan then is to head out to Bali, spend some time with my Dad who lives there, and generally experience the paradise of the island after two months of what will inevitably be a challenging couple of months on the road. Then, wherever we lay our well-worn clothes will be our home (for the next 9 months or so). We were originally thinking Melbourne to settle, but Brisbane is quickly becoming a close contender.
I am both scared and excited. In the main, I'm looking forward to this next chapter in my life, but it's a big step (especially going away for a whole year with Henry ON OUR OWN) and I think it would be strange not to be at least a little bit nervous about the prospect of an entirely new way of living. Now that bit's over, time for the next big news...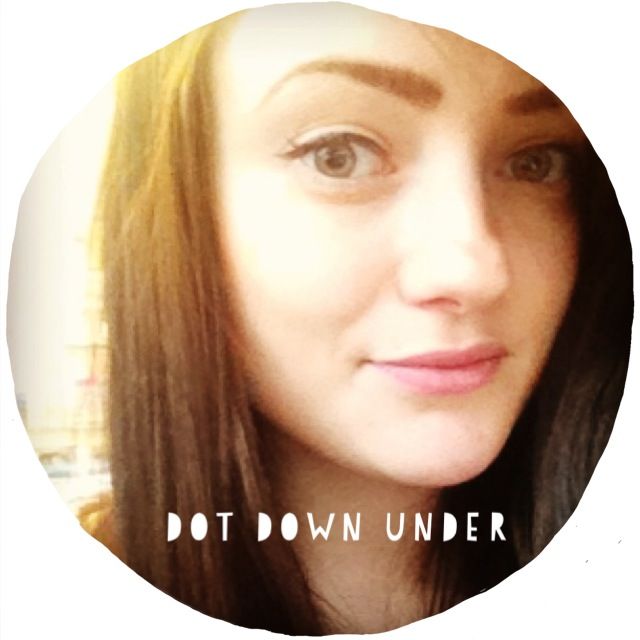 2. DOT DOWN UNDER
I am starting the blog afresh. I've been wanting to change tack for a little while, and this seems the perfect opportunity to do it. The provisional, likely-to-be-changed, working title is Dot Down Under - 'Little Dot' was what my Mum always called me growing up, and so this seemed suitably personal. It will be a travel-based site with endless photos, reviews and interviews with the inevitably wonderful people I meet along the way.
This will give me the opportunity to show you guys what I can really do - I have felt a little restricted by the Diary of a Small Girl premise recently, so I'm looking forward to writing in a whole different style. I'm a sucker for pretty things, and it has been fantastic writing about petite fashion and all that it entails, but it's time to mix it up and do something new. I will undoubtedly keep that side of things going a bit, but it will not be my sole aim for the site.
I will be launching the new site shortly before I leave. If you have any suggestions, or questions, please let me know - I will be happy to hear them.
3. HAPPINESS
I haven't been experiencing a whole lot of this emotion recently. In fact, I have been somewhat irrationally and uncharacteristically sad (my doctor calls it depression). There, I said it. It's probably the most honest thing I've ever written on this blog, and I hope that goes at least a little way in explaining why I've been a bit (a lot) quiet on here of late.
I would never claim to be someone who is an expert on mental health issues, but I have always found a strange relief in reading about other people's demon-beaters, whether that be a medication for anxiety, a meditation for alleviating depression, or a specific book which breathes a new sense of perspective into the reader's unravelling world. So here's a little list of the things which have kept me afloat of late; the things which have helped get me out of bed in the morning when I haven't especially felt like it:
3.1 My Book of Gratitude
To get me out of this funk, my mum lent me a book called The Magic. It's kinda like The Secret, except this focuses heavily on gratitude. It works on a 'like attracts like' principle, so the more grateful you are, the more positivity will gravitate towards you. I haven't magicked myself up an Aston Martin yet, but I'm feeling lighter on my feet. Appreciating the litle things on a more active level is really helping me to deal with the dark days, which are becoming fewer and further between. I use this little book here to write my lists of things I love, and to complete the book's daily exercises.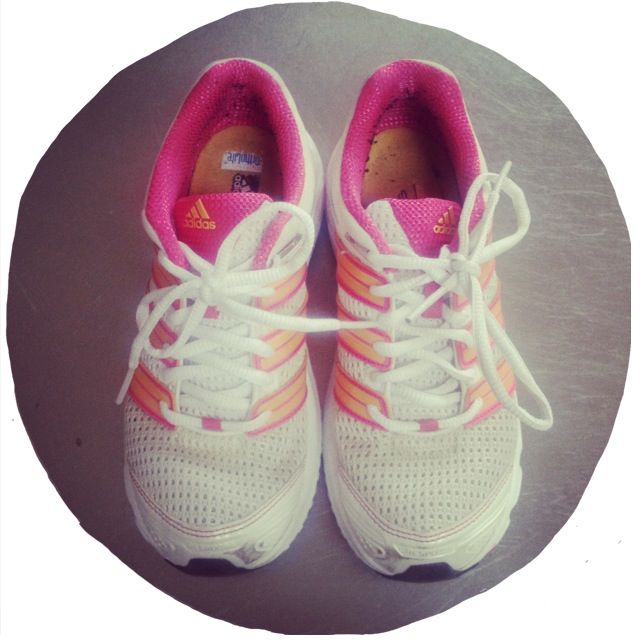 3.2 Exercise
I know you've heard this a million times before, so much so that it's now a terrible cliche. However, this does work and is worth more than any anti-depressant if you can muster the energy to get out and do it. This is the hard part - when everything feels pointless and your actions seem inconsequential, summoning the willpower to keep at a regime is difficult at best.
I have been following a book called I Can Make You Fit Fast by Matt Roberts - personal trainer to the stars, apparently - which gives a day-by-day guide on what you need to eat and what exercise you need to do to feel your very best. I haven't been sticking to the diet all that much as it's the fitness part I'm concerned with, but I can tell you now - it works!

More than anything else, it keeps me motivated knowing I'm doing exactly what I need to make a difference to my own body. Seeing the change in my fitness has been really inspiring - I've gone from struggling through 10 minutes on the cross trainer to whacking out 30 minutes no problem. It leaves me feeling at least a little bit accomplished, knocking that positivity on to my self-esteem, making me feel like an all-round better person.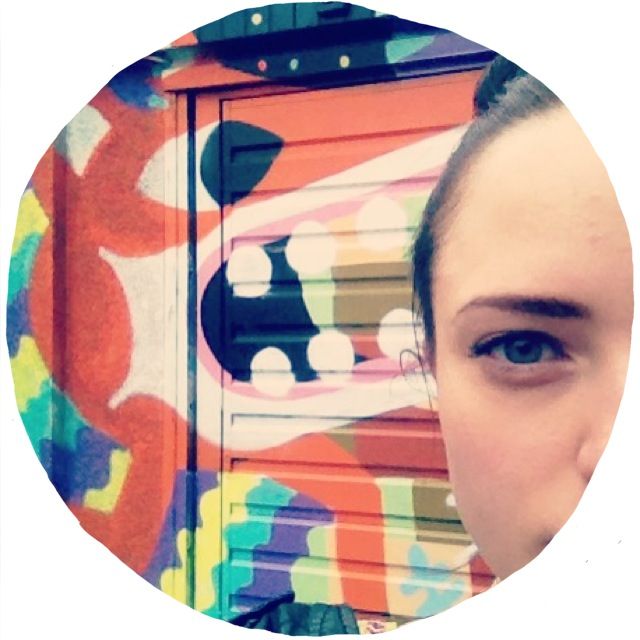 3.3 Art
For me, one of the worst parts about feeling this way is the complete creative brain-drain. It's like someone's flipped a switch that powers the fun part of my intellect; everything I write comes out a little flat, everything I draw a little misshapen (or that's how it seems to me, at least).
I'm lucky enough to live in an area of London colourful with the guerilla art of some amazingly talented people. Up in East Dulwich, graffiti artist Marlarko has done up the entire front-side of a house with his designs, and Lordship Lane is covered in spray-painted wonders.

I'm not about to start painting the sides of buildings anytime soon, but it's good to feel that flicker of excitement and inspiration every now and again.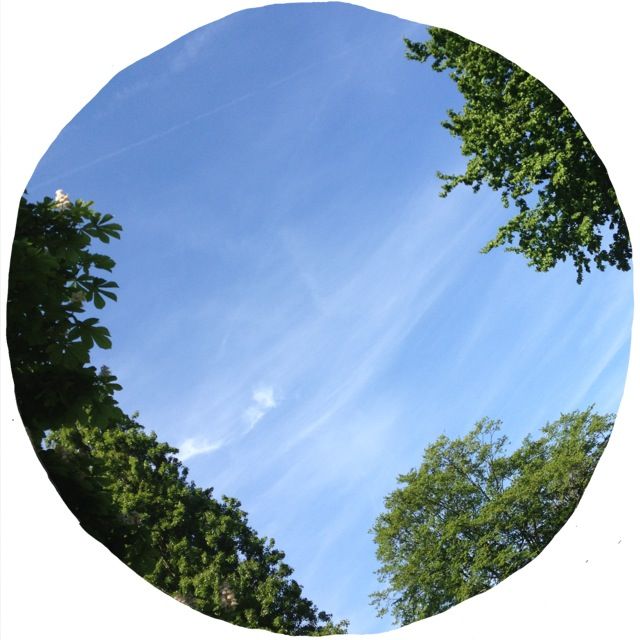 3.4 Vitamin D
Sun, sun, sun. I don't need to explain, do I?! Beautiful, life-enhancing rays which I can't wait to enjoy some more of in the not so distant future.
I've forced myself to really make the most of the brief moments of sunshine we've had recently, getting out to the close-by Horniman Gardens and Dulwich Park for picnics and generally laying-about with friends has really lifted my spirits. If you're someone, like me, who'd consider staying in when the sun's out to 'get some work done' (ie. read some
XOJane
articles and label it 'inspiration') - DON'T. Get out, get that vitamin D and watch yourself smile a little bit wider.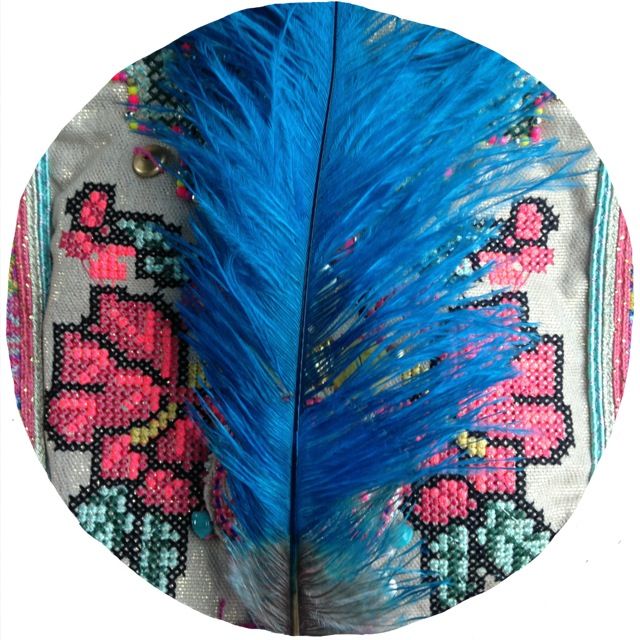 3.5 Appreciating Random Acts of Kindness
It's not uncommon for me to find myself tearful in public places. On one such occasion recently, I was on a train quietly blubbering into my handbag. A not bad-looking guy got on and sat down in the row opposite, a little to my right. A couple of moments later, in my peripheral vision I could see a blue object making its way towards my face. It was a feather; a huge blue feather which looked as though it had fallen from some exotic bird.
He smiled as he handed me it, and as I instinctively whispered 'wow, it's beautiful', he gave me a little wink. It wasn't a suggestive wink, just a little acknowledgement that he had made my life just that little bit better, if only for that one moment where I was taken out of myself feeling surprised (and a bit smug) that someone had just given me an enormous beautiful blue feather on the train (like in some kind of movie scene!)
In my miserable haze, I could have brushed off this incident - this random act of kindness - as nothing more than a ridiculous, hipster-ish gesture. But I didn't. I forced myself to feel good about the fact that someone had taken time out of their day to be kind to me. It was a sign that beautiful things can come of not-so-wonderful situations, and that made me very happy indeed.
Of course, if you're feeling really hopeless and things are becoming too much these things might only scratch the surface. In which case please, PLEASE see your doctor who might be able to help you with some therapy (I've had Cognitive Behavioural Therapy, and it does work) and/or some medication (which I too have tried, with varying success).
I also massively dig these websites for their insightful/informative takes on mental health issues:
XoJane - where women talk openly and intelligently about every issue (and non-issue) under the sun
Being Little - I love this blog, and it helps that blogger Lyzi writes so well about her own struggles with anxiety and depression.